Volume III of The Texicans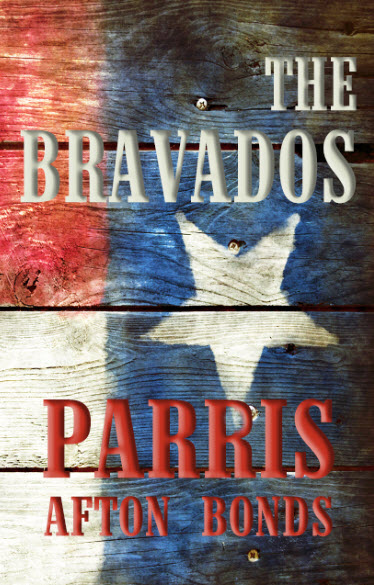 Arch foes and forces of nature align to challenge the indomitable Paladíns.
When seventeen-year-old Drake "The Rake" Paladín shows up at the Barony with seven-year-old Angel, a marker for her mother's bet, the Paladín family is outraged. The young lady believes that she now belongs to Drake, and he will marry her when she comes of age. With the immature girl refusing to give details of who her relatives may be, the Paladíns are forced to ask a Texas Ranger for help in hopes of finding the girl's true home. When her family is finally located years later, she turns out to be the daughter of Alex Paladín's lifelong nemesis, Rod Obregon. The stakes only grow higher when Angel herself refuses to return home.
Meanwhile, Obregon's own detective has been searching for the missing child as well, It is only a matter of time before he figures out who "The Rake" really is and brings Obregon to their gates for vengeance, having already lost his sister to the Paladíns years before.
Just when the tempestuous Angel grows into the only woman who can lasso the rambling man Drake has become, Mother Nature claims an even greater vengeance . . . one that could destroy them all.
With the third volume in her critically-acclaimed Texicans saga, New York Times bestseller Parris Afton Bonds weaves a spellbinding tale of love, hate, revenge, and reconciliation set against the milieu of the turn of the twentieth century. From the streets of Dallas to the oil fields of Louisiana and the blood-soaked jungles of Cuba, the Paladíns find themselves caught in the great struggle between the traditions of the past and the technologies that will shape the future. Can bonds of blood withstand such tides of change? What about the feuds of ages long past? With true-to-life characters, high drama, and painstaking authenticity, The Bravados is a masterpiece of epic romance.